How to use colour in your kitchen and NOT stuff it up!
And still sell your home in 10 years..
For wayyyyyyy too many years we've been absolutely obsessed with resale of our abodes .. and for good reason. Given the heady selling prices over the last few years, for allot of lucky homeowners have earned truck loads of tax free dollars..
So whom wouldn't do that! Dahhhh
But for the preceding years, the real estate market has experienced fits and starts [ don't get me wrong real estate is king!]
And with the emerging new norm of rising real estate prices came the same old advice.. from well meaning , perfectly correct and well educated Real Estate agents.. And you cant blame them. They're simply creating the best environment to get top dollar for your home
They say "Get rid of the colour and paint everything white or some non-polarising or non-offending colour"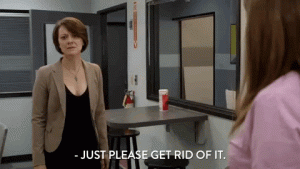 The tide has turned! Wanna know why?
In a nutshell the world has changed exponentially over the last 15 years . People have consumed TV reno shows with gusto! As designers we hate them ! [ we feel, they've cheapened our profession, even though I appeared in "Changing Rooms Australia" now on Prime Video.. yes I know.. Shameless plug..]
I do have to agree, it takes a lot more than the quick fixes you see on the box.
People are now far more discerning. They know intrinsically a good interior from a bad one.. [ well I am generalising a tad]
The general public understand and are more open to a little more than just boring vanilla interiors. They know that if done well they'll most certainly be able to sell their home with some colour and here's the clincher ACTUALLY LOVE LIVING IN THEIR HOME DESIGNED FOR THEM!
NOT for some imagined buyer in 15 years .. so to help you personalise your space.. [another huge and ongoing trend that will be around for along time ]
Here are some tips for adding colour to your kitchen reno or beautification ..
How do you to create a gorgeous kitchen space with the wow factor ? It's easy if you know how to add a little colour the right way.
Two of the most popular "kitchens of colour" at the moment
1: Navy Blue
2: Green
1: Navy Blue, Blue is by far the most popular colour in every demographic and race across the globe. 35% of the worlds population consider the colour blue their favourite colour. So why wouldn't you utilise this gorgeous colour in your kitchen?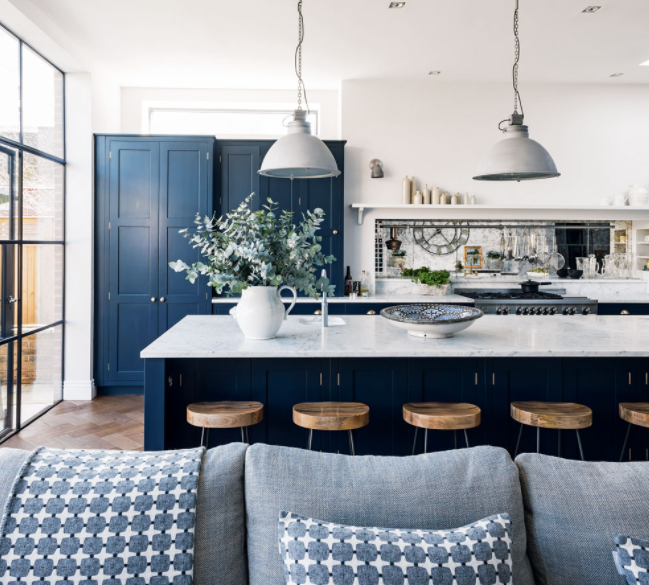 Here are some tips for using navy blue in your kitchen!
1: If you're a little nervous about going the whole hog and using blue, globally in your kitchen, let's do baby steps? Look to break it up with the following
Use White lower or upper cabinets to team with the navy
Utilising timber accents in your island bench
Using brass accents such as taps and faucets , cabinet handles and knobs
Brass and or white pendants over your island bench, [ pendants are a huge winner if specified properly!]
Add a stunning blue tiled splashback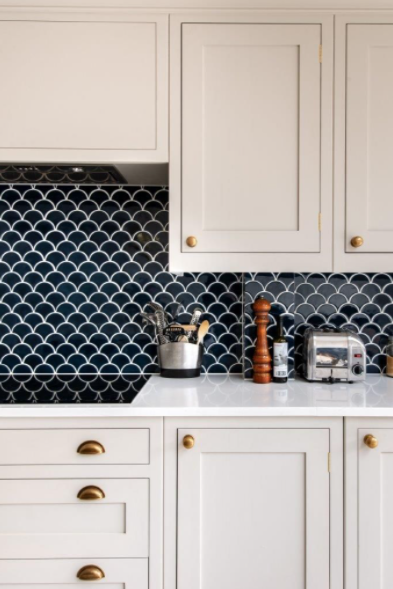 2: Green Kitchens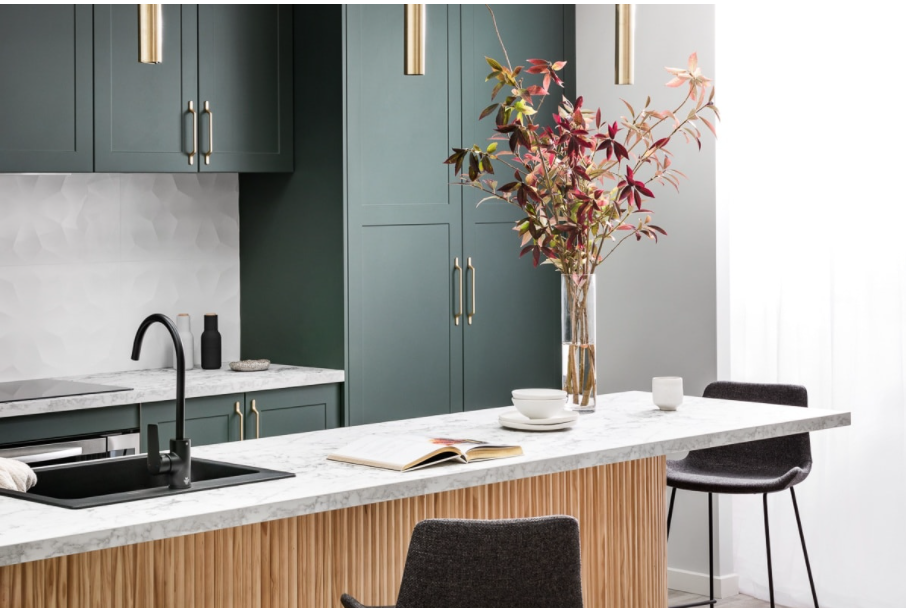 2: Another fun fact 22% of the worlds population site green as their fave colour. Again, as per the Blue kitchen, look to adding green elements to your kitchen.
Again teaming green joinery with white upper or lower kitchen cabinets
Green, black ,white and timber is a classic look , so try adding black cabinet handles and pulls, taps and faucets.
Or if you're a bit of a wuss..[ but I get it!] go for white kitchen cabinetry with a stunning green tiled splashback or even a green Quartz splashback
Style your white kitchen with green vases and artwork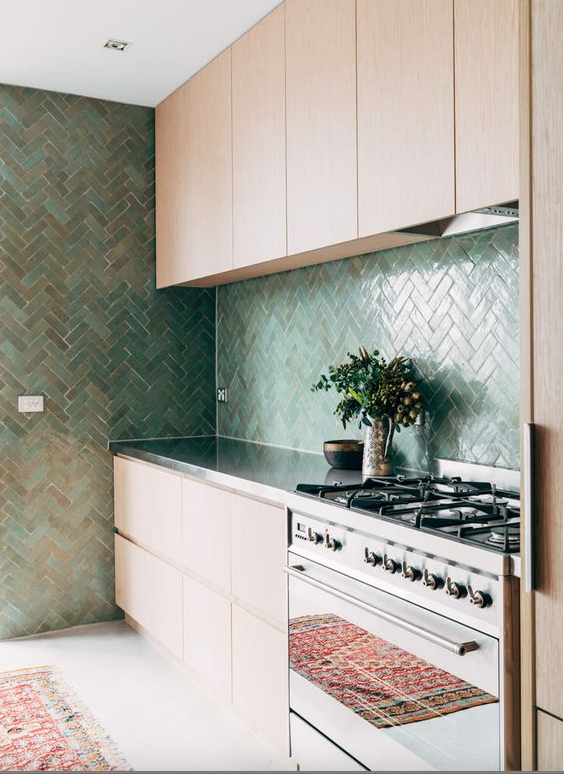 I so hope that this has helped gather up some courage to design your home and your kitchen as you like it!
DESIGNER RESCUE REMEDY
Every Saturday morning at 10.00am, my "design bestie", Mr Adam Scougall and I, stream our live show from Instagram called "DESIGNER RESCUE REMEDY" @designerrescueremedy
Not only do we "rescue", struggling design DIYers from themselves, but also help people who just want a fresh new look for their spaces!
What do I do, to get my hands on a FREE MAKEOVER !!!! ???

DO THIS!
If you'd love a FREE design for your space, www.designerrescueremedy.com, answer the short questionnaire so you can tell us all about your space and what your little heart desires.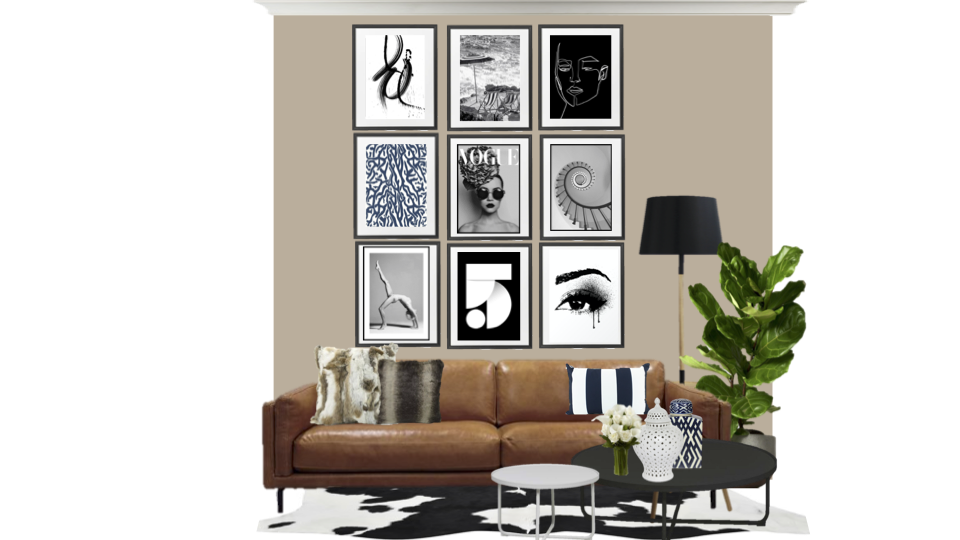 The latest makeover of last Saturday's DESIGNER RESCUE REMEDY on INSTAGRAM
So get yourself a FREE room makeover completed by one of 2 TOP INTERIOR DESIGNERS in next couple of weeks on the show!
Look forward to seeing you as a contributor to have your space rescued, or as a viewer!
Till then,
Janie xx